So you've decided that it's time to build an SDR (Sales Development Representative) team in your company. You could be the only salesperson at a company, and you realized that prospecting all by yourself is a road to nowhere. Or you could be the head of sales that realized how much time your team spends on prospecting. Maybe you just want to drive change for your company?
In one of his posts, Jon Miller says
"You want someone whose sole job in life is to reach your leads, overcome objections,

make sure they are a fit, and get them connected to sales teams."
Okay, let's back up a bit. Setting up a functioning outbound prospecting team, one that does what Jon says, might take you months. Setting it up in a huge company could be as complicated as in an early startup.
In this series I will give you a step-by-step guide on how to do it, based on our experience with building our own prospecting team and outsourcing this service to over 100 clients.
Delivering high-quality outbound leads to the sales team
This sentence should be the mission of all pre-sales teams out there. If there were only one metric to measure how your SDR team is doing, it would be the number of qualified leads.In the traditional process, if sales didn't have enough leads in their pipeline, they would have to get out there to find prospective customers and outreach them.
An SDR team changes this chaos into a predictable and scalable marketing channel.
What's cool, is that you have full control over this channel – at RightHello we just pause outbound campaigns when sales is full of inbound leads. Figuring out, and then integrating a personalized process into a company always results in a big improvement of sales.
How are they gonna deliver those leads, though?
Lead research
The most time consuming task which is the core of a prospecting team is lead research. This means using different tools to go through resources (like Linkedin, Google, paid databases) in order to find companies and decision makers matching your target audience criteria.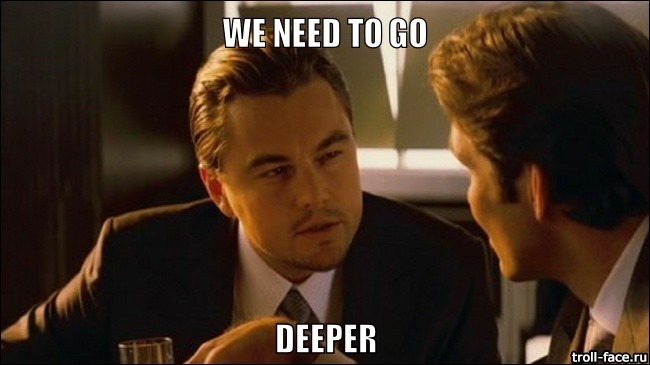 Quantity or quality?
Ideologically and practically I recommend aiming for quality. Sending an irrelevant email to someone that got inside your lead list by accident is just spamming. Spam translates to bad karma, wasted resources, low quality of your email domain (it's super important) and often really angry responses.You don't want to go down this road (too many companies still do though). If your leads are segmented well, the SDR team will have high morale and deliver good results.
End game
At the end of this stage you gain a database of leads with working email addresses. With junior SDRs we always verify the quality of delivered leads. But more experienced people don't need to be controlled.It's super important to make sure they understand who the perfect customer is. And that is never obvious. For instance, in our case we look for CEOs or Sales VPs in business-to-business, IT, service or product companies with high LTV.Once our SDRs internalise it, they'll be able to spot such companies from a distance.
Crafting email sequences
Your SDRs should be able to write the best cold-emails on the planet as it's their core competence. It requires some intuition based on experience, but it's a skill to be learned. Your team can learn the main patterns by:
reading insightful blogs (like

Salesfolk, Woodpecker's blog, Close.io's blog)

testing different variations (use one email template -> measure results -> improve template -> repeat)

exercising – simply writing a lot of cold emails and analysing them (searching for elements that make the writing person likeable in a matter of seconds)
Just be natural. When I see a cold email created by someone with copywriting experience, it usually sucks. It's like a long newsletter with catchphrases from banner ads. Writing humanly emails simply works, and being salesy doesn't.
The salesteam should have a say about the final versions of emails before they are sent. But, in general, crafting the right cold emails is SDRs' job.
Executing the outreach
A lot of small things can go wrong when outreaching 50+ prospects weekly:
Somebody responds but still gets a follow-up

Custom fields in templates don't work 

Wrong sender or wrong copy

Wrong email addresses
And each fuck-up here can hurt you badly. These mistakes ruin your relationships with potential customers (trust me, they remember this stuff).So executing the outreach is a delicate task that needs a lot of attention and controlling.
More and more tools are created to help you at this stage (like woodpecker, replyapp, persistiq). You should  seriously consider using one of them, whichever suits you best. Avoid the mistakes I mentioned at all costs.
Qualifying leads
This varies in different companies – some SDR teams start the conversation and pass only qualified leads to sales. Others' job ends just after getting a response and sales discuss from there. It's important to think it through (will they talk to prospects? Do they need any special sales skills?), because it will define the type of person you're gonna want to hire as your Sales Development Rep.
@RightHello, the sales team handles first responses. We only outreach our prospects if we're at least 95% sure they match the criteria and could become our customers. This way almost all responses come from qualified leads. I would say you have two scenarios here, depending on your approach:
Mass campaigns targeting a broader group of prospects. 
You will receive a lot of responses from people that shouldn't be your customers, which wastes your and your salesteam's time. In this case I advise you have SDRs qualify leads
Sending smaller batches of well targeted messages to segmented audiences. 
This way you will get only high-quality outbound leads and it's better to give them to sales as soon as possible. They know how to warm them up for a close.
Final words
Now you know better what your SDR team should be responsible for. But we prepared for you more information about that, check who should you hire for a SDR position. Next time we will focus on who to hire for your prospecting team.
Have any thoughts or questions? Comment below!